Today's feature review is with Ali from Ali Grace Fashions. Ali makes beautiful handmade floral accessories – bobby pins, hair clips, jewelry and more. Her items are colorful and made with love. I was happy when she joined me in the "Fall Fashionista 2011" giveaway event last month.
Tell us a little bit more about yourself …
I am a stay at home mother of two little princesses! A 6 year old who just lights up my life with her kindness and laughter and a 2 year old little stinker who keeps us giggling and wondering what she will do next! She has an infectious belly laugh 🙂
I am married to my best friend.
I run a little fashion blog  www.ali-grace.com.  It is my little place where I post beauty and fashion tutorials, the occasional fun recipe and little blips about life! It has become the most FUN and fulfilling hobby and great outlet for my creative energy!
I also own a little Etsy shop  where I sell all kinds of floral accessories! from jewelry and hair bows, to little girl tutu's and vintage necklaces! If it's rockin a flower it's hangin in the shop!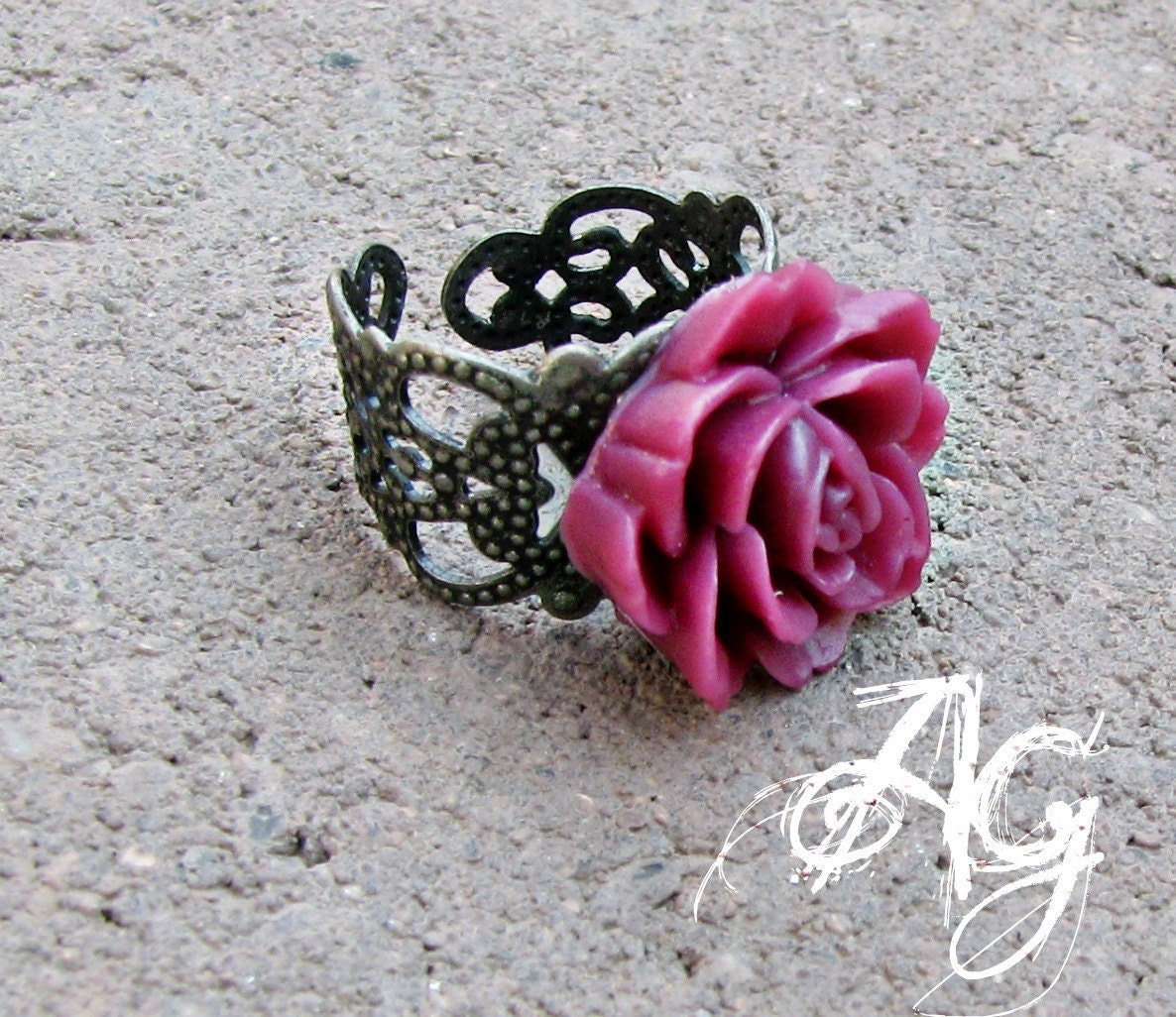 When did you first start making jewelry?
I have been into fashion and jewelry for as long as I can remember! I started messing around with jewelry just for myself when I was in college. Then when I heard about Etsy, I decided to give my own little biz a whirl! And now here I am writing a blog and doing all kinds of fun stuff I never knew I could do! My shop is just in the beginning stages, I have made a few sales now and am hoping for more in the future! I have found other bloggers and shop owners to be so supportive and kind! I am just loving it!
I love your bobby pins. What is your favorite piece of jewelry (that you made)?
OH! SO HARD! I just put so much love into my creations it's hard to pick just one! I do love these brilliantly colored rose rings though! They have stolen my heart!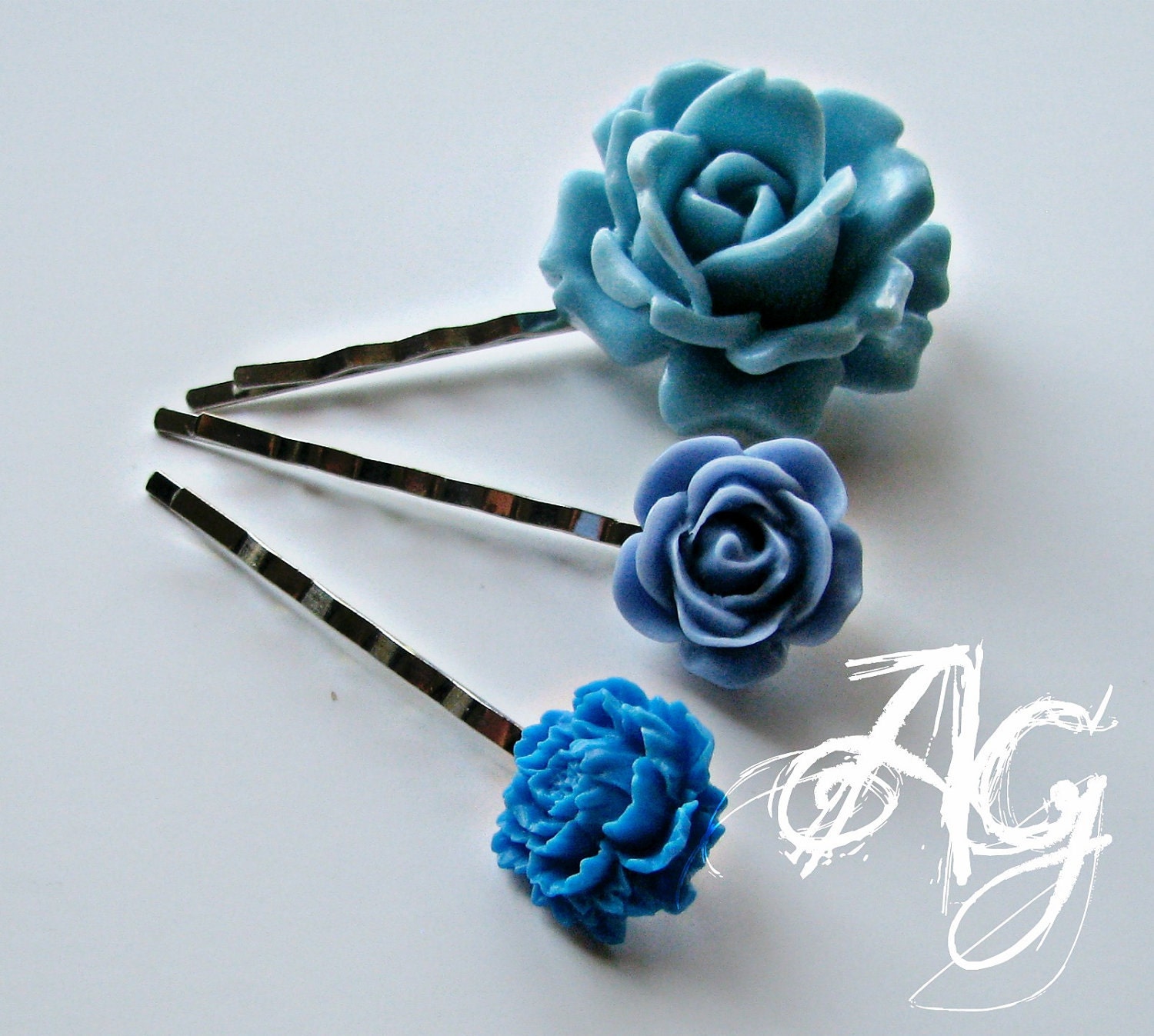 What's your inspiration?
LIFE! Just living life with those I love, doing what I love. It just brings so much beauty to mind. I find it hard not to be inspired!
What do you like/dislike about selling jewelry online?
I like: The ease of having a cyber shop and being able to connect everything so easily!
I dislike: That I think my items are actually better in person than in photos! So hard to capture their true beauty!
Any tips for new artisans just starting to sell online?
Oh my yes! 2 things in particular.
1. Be yourself! Don't try to be or do what anyone else is doing. Your own inspirations will always turn out better than a copy of something else.
2.PRESENTATION! It is really important to have a logo/labeling that when people see it, it reminds them of your shop! Like mine for instance; my logo says my name with a flower and I sell FLORAL accessories. My blog is about fashion, so accessories are a good match for me. 🙂
How can people contact you? (twitter/blog/shop/email etc.)
Twitter: TweetAliGrace
Facebook: http://www.facebook.com/TheAliGracePage
Blog: www.ali-grace.com
Shop: http://www.etsy.com/shop/AliGraceFashions
email: aligracefashions@cox.net
Any last words for our readers?
First of all, thanks so much to Roni! You have been so sweet and I so appreciate the chance to share my blog/shop with your readers! You are such a jewel and talented entrepreneur and I am sure all your readers know it! Lastly, thank you all so much for taking the time to read my little story! I hope to meet some of you at my blog/shop and hope you can find some inspiration from it!
Thank you Ali, it was a pleasure to feature your work!